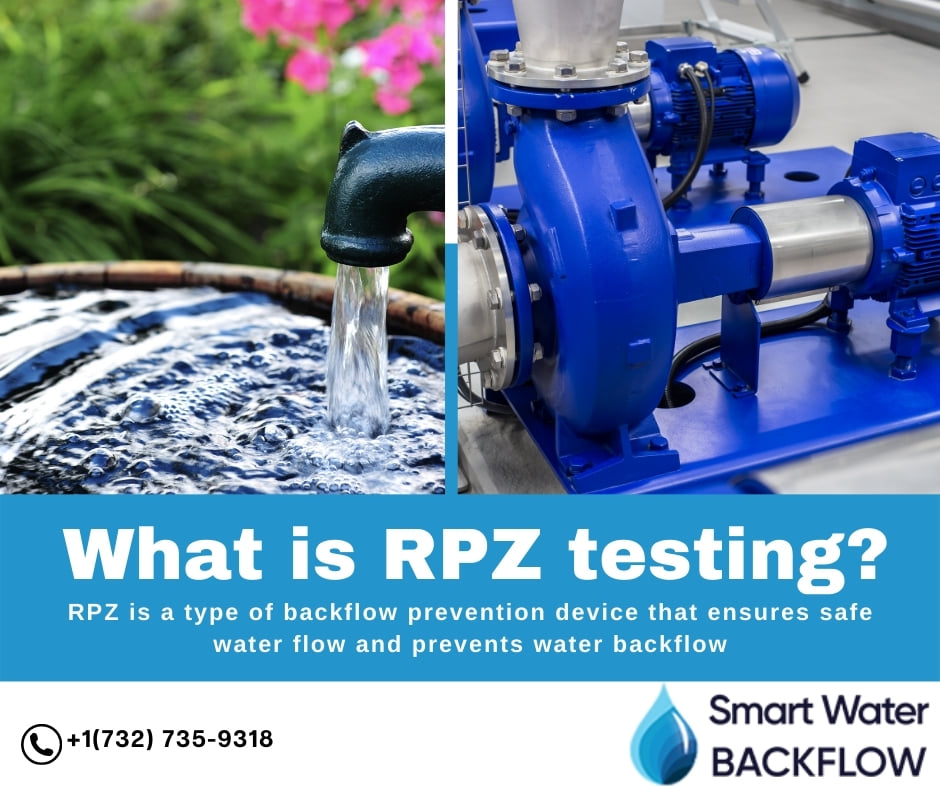 Backflow testing is necessary to check if contaminated water is mixed with clean water otherwise, one may suffer serious health hazards. The importance of reduced pressure zone (RPZ) assemblies cannot be overstated. They keep contamination out of the water and are specially installed to protect drinking water and the municipality's water supply. Because they provide the highest level of protection, municipalities and engineers use them in new constructions. Currently, many communities are using RPZ valves on all domestic and fire lines. Today we will discuss why RPZ is better and safer.
Why is an RPZ valve better?
Backflow preventers with RPZ technology use two separate check valves. They function similarly to a double-check backflow preventer but also feature a relief valve that opens to the atmosphere if one of the check valves should fail.
Water can pass through backflow preventers in one way but not the other, which is how they function. Any water can be used by a building, company, or cyanide plant, but it cannot be redirected back into the water supply when it has gone through the backflow preventer. An RPZ provides the best level of protection since it includes an integrated relief valve that will open and let any back flowing water out.
What about RPZ Installation?
Now that we know why they are better, let's know about their installation.There are two options to install an RPZ- inside an involuntary room or in an RPZ area.
RPZ dumps water, so the nearby areas where it is installed may get drenched. In that case, the surrounding area and equipment will get damaged. Therefore, it is ideal for installing it in an open space. 
Of course, the RPZ will unquestionably safeguard your water supply, but its incorrect placement can ruin your property. When installing an RPZ, it's crucial to follow the best standards, and the outdoor RPZ enclosure is the ideal installation location.
Why install an RPZ valve in a heated enclosure?
Enclosures were created to facilitate RPZ installation. Backflow enclosures Manufacturers must design their products following ASSE 1060 rules. Materials used to construct RPZ enclosures must be weatherproof and tested for both structural strength and security. The rigorous drainage requirements of ASSE 1060 testing mandate that sections have a drain for evacuated water. The trough must move 710 gallons per minute for backflow preventers that are 4″ and more extensive. These standards-compliant enclosures also offer simple access for upkeep and repairs.
In addition to being durable, an aluminum enclosure offers good security against theft and vandalism since it keeps the item out of sight. Enclosures provide a way to detect water discharge from an RPZ without entirely exposing the equipment. You would only know if the RPZ was within a vault spewing water once someone entered it or until the damage far exceeded it. 
The best option for RPZ backflow preventer installation above ground is a heated enclosure, which offers the highest levels of security for your water supply, and guards against water damage in the surrounding area. It ensures proper operation in all weather situations.